RO Solenoid Valve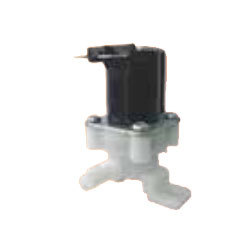 RO Solenoid Valve
Product Description
Our Solenoid Valve cannot create high voltage except if provided with a lot of electrical power. Thermal generation represents a risk to broadened utilization of this valve when empowered after some time. Many valves have a restricted cycle, making the immediate acting use usually constrained to low inciting powers. Frequently, the provided Solenoid Valve is utilized to work on the pilot that begins a liquid stream that drives a bigger water powered valve, which requires more power.
Features
Weight 110gm (Approx)
Dimension 60(L) x 53(W) x 68(H)
Inlet/outlet 1/4 Pushfit Type
Operating Voltage 24V DC
Master Packing 20 Pcs.
Contact Us
A1.1/1. Sector 5 Rajendra Nagar, Sahibabad Ghaziabad Uttar Pradesh India +918035928111
Phone :+918035928111